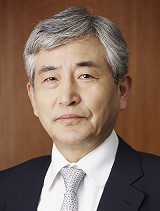 Asan Medical Center, University of Ulsan College of Medicine, Seoul, Korea
Professor Duck-Jong Han is Professor Emeritus of Surgery, division of kidney and pancreas transplantation at Asan Medical Center, Ulsan University College of Medicine in Seoul.
Professor Han received his MD from Seoul National University (SNU), and completed his postdoctoral residency training at SNU Hospital in Seoul, Korea. Professor Han was awarded his PhD from the SNU Graduate School of Medicine. He then undertook an honorary fellowship in general surgery at the University of Minnesota in Minnesota, USA, and a research fellowship in general surgery at the University of California, San Francisco in California, USA.
Professor Han was Chairman of the Board of Directors and was a president of Korea transplant society. Now he is a councilor of International Pancreas and Islet Transplant Association(IPITA). He has presented invited papers/lecture at the Congress of the Asian Society of Transplantation and the World Transplant Congress. Professor Han has been involved in a number of clinical trials, and has publicized 411 articles, 18 book chapters, and 2 editor of books.
In 1992, Professor Han carried out the first successful cadaveric pancreas transplant and living donor pancreas transplant in Korea. Up to Dec 2020 he has done more than 6,000 renal transplants and 480 pancreas transplants including 21 living donor Pancreas Transplantation.